Our Story
Based out of Edmonton, Canada, Sleeping In Traffic is a band that whose artistic vision is built around the concept of change. Nothing in the band's music is intended to remain static. Each album and performance brings new adaptations and innovations; always playing with the sonic possibilities. The band consists of four members, each with their own unique and eclectic musical tastes which influence their contributions to the band.
Their most recent album, Feminism, is a guitar-driven hard rock/metal concept album that borrows heavily from ska, jazz, pop punk, and classic prog rock.
"The 9-track record comes with a focused story-telling, remarkable songwriting and with an offer of something that separates them from the bigger part of the prog gang. The band is not shy to explore within pop, indie rock or alternative and fuse these elements with sound-defining progressive rock and metal influences." - Darryl Weppler (Prog-Sphere)
The band is currently getting ready to release two EP's. One will explore the darker, heavier metal influences of the band, while the other will channel the more upbeat side to their music. Synthesizers will form a core element to both of these releases.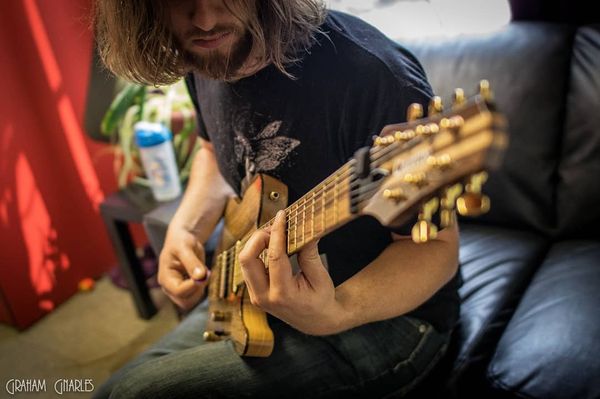 Greg Turner's unusual approach to guitar is a core element of the band's music. Stuttered, chaotic time signatures and bizarre chord voices in catchy patterns flow from his fingers to form the basis of many of the band's songs. Together with Ryan Berehulke, he formed part of the experimental death metal band Desecrate The Gods, and played in pop-punk band Dead Oaks.
Ryan Berehulke carves out a thundering obelisk of depth from his 5-string bass and his tower of speakers. His style is definitive in a way that meshes perfectly with the guitars to provide a wall of reinforcement, yet often also takes the main stage, without ever abandoning the supreme role as the band's foundation. His ingenuity in his approach to bass playing is indispensable; from funky groove and raw, pounding roars; all the way to evolving, ambient textures. He is a trained sound engineer, live and in the studio, and works with many members of the local hip-hop scene. Until recently, he was active as the bass player for groove/death metal outfit Immunize, and has also worked with metal-core band These Colours Don't Run. Out of the ashes of Desecrate, he and Greg constructed what would be the framework for Sleeping In Traffic.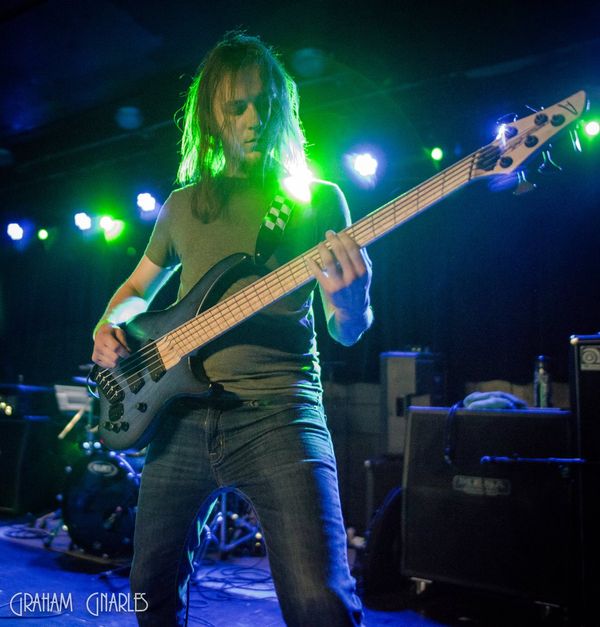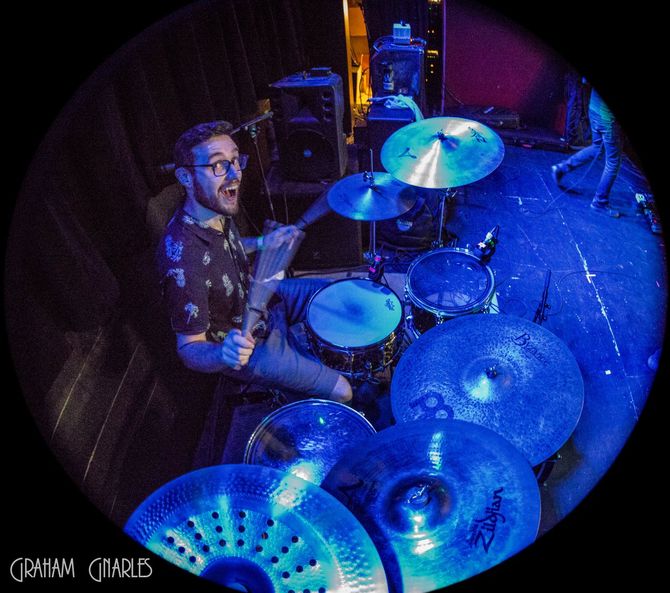 Andrew Bateman is a mad scientist behind a drum-kit. With his intricate knowledge of rhythms, he weaves complex patterns in and around the eccentric time signatures that the music follows. His array of styles ranges from pulverizing metal to pattering, offbeat jazz and everything in between; always searching for novel rhythmic cadences and new ways to strike the same drums. He is highly technical, yet playful; often improvising on the spot and testing the limits of his fellow musicians. He has played with progressive punk band Panda Jerk and death metal groups Beneath The Remains and Heretic Oath.
Cory Bosse acts as the voice of the band, as well as the source of many of its most unexpected sounds. His bombastic singing style has its roots in the metal music that originally inspired him to make music, yet weaves in a multitude of techniques from the myriad of styles he has explored since, and features everything from gentle singing to deep growls. To help compliment each song's particular character, he harnesses the power of a host of instruments, including keys, saxophone, synthesizers and guitar. As the band's second studio engineer, he has worked with surf rock bands, alternative artists, and produced soundtracks for musicals. He has performed everything from folk music, to death metal, to a variety of electronic styles. He carries the thematic responsibility of the band, and guides its message, promoting progressive ideas and thoughtfulness in his lyrics.